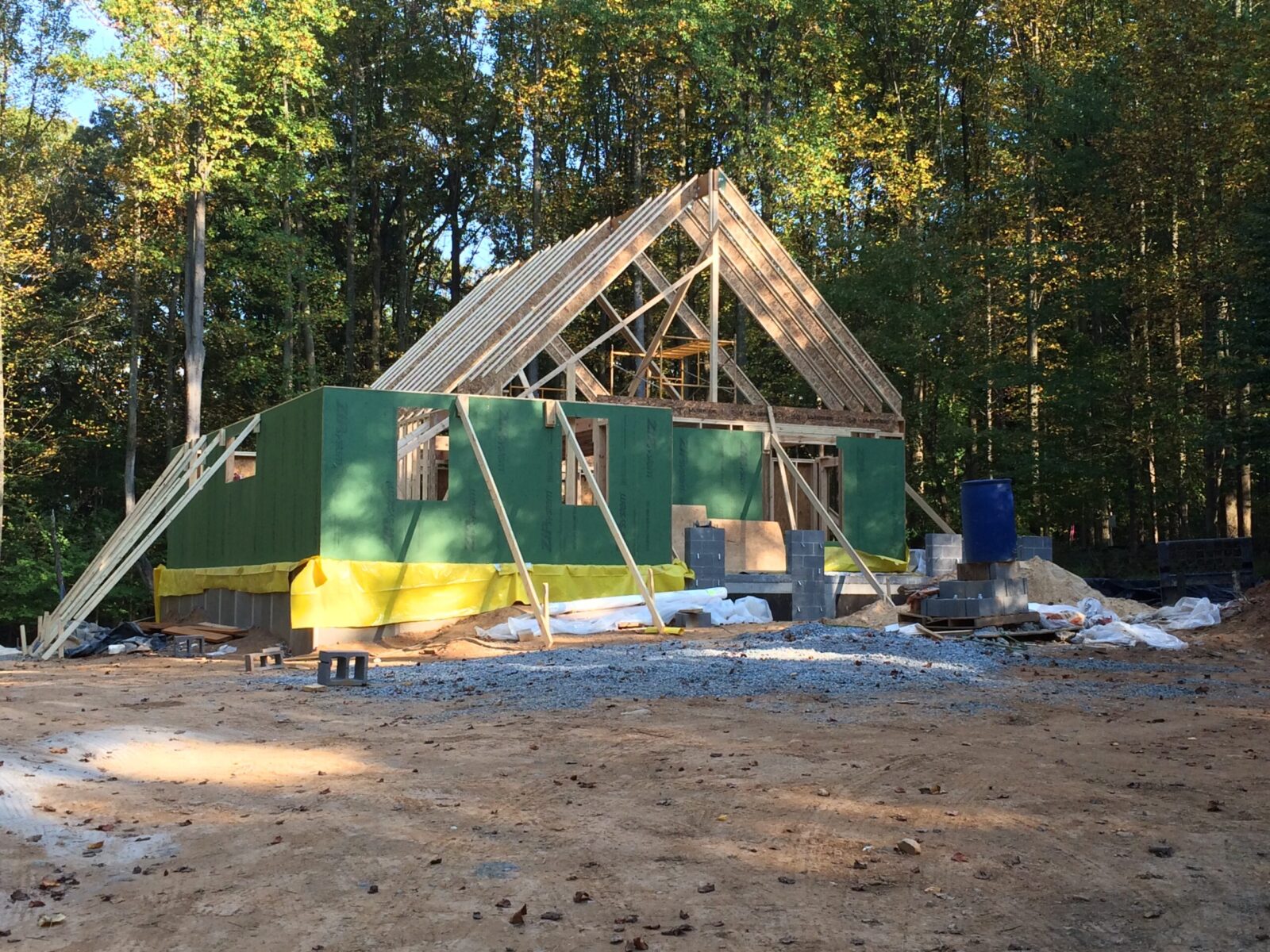 Building a house is not exactly a new idea for at least one of us. I already mentioned that Anne & I had been looking at lots back in 1996, though we ended up buying an existing house. But for me, the dream began 5 years before. (If you want to take a detour, you can read all about the rise and fall of the House of Blackwood.)
We'd already lived in more houses than expected—our first house was in Silver Spring near Burtonsville (1996–2001), then we tried Frederick for a few years (2001–2005), and most recently Silver Spring again, this time across the street from Takoma Park (2005–2014). One relatively new house, followed by two houses from the 1930s. The former was up to modern specs but lacked character and solidity; the older houses were well-constructed but a mess of unsafe wiring and old pipes with drafty windows. One of the major incentives for building was to Do It Right.
…and that meant a custom-built house, architect-designed. We wanted a house that would complement the site and not feel tacked on. A house that was an extension of our lives, and not a builder's standard blueprint. My grandparents designed their house and lived in it for more than 50 years, which sounded perfect.