Interesting story behind the location of this shed… Montgomery County requires you to get a permit before putting up a tool shed, and one of the conditions is that the shed be in the "rear yard." The rear yard is basically defined as the area beyond the house that is opposite to the side fronting a street. This didn't quite jibe with our intention, which was to have the shed next to one arm of the driveway:
Avery Road is the large gray strip running up and down the left side. Because our neighbor's lot is between us and Avery Road, we have an easement for our driveway; you can see it snaking down in gray from the intersection of Avery and Southlawn. The boundaries of our lot are green; the house is orange; and the proposed location for the tool shed is red. The front door of our house faces the driveway, so it appears that the tool shed is in the front, not the rear, yard.
But wait—what's that road along the northern border of our lot, "Laurel Street"? There's no street there in the satellite photo…
Turns out that back in 1891 Avery Lodge was supposed to be a community of 38 houses, laid out in a grid of streets like Pine, Beech, Maple—and Laurel. But the state of Maryland purchased most of Avery Lodge for Rock Creek Park, and the community was never developed. (Our lot highlighted in green below.)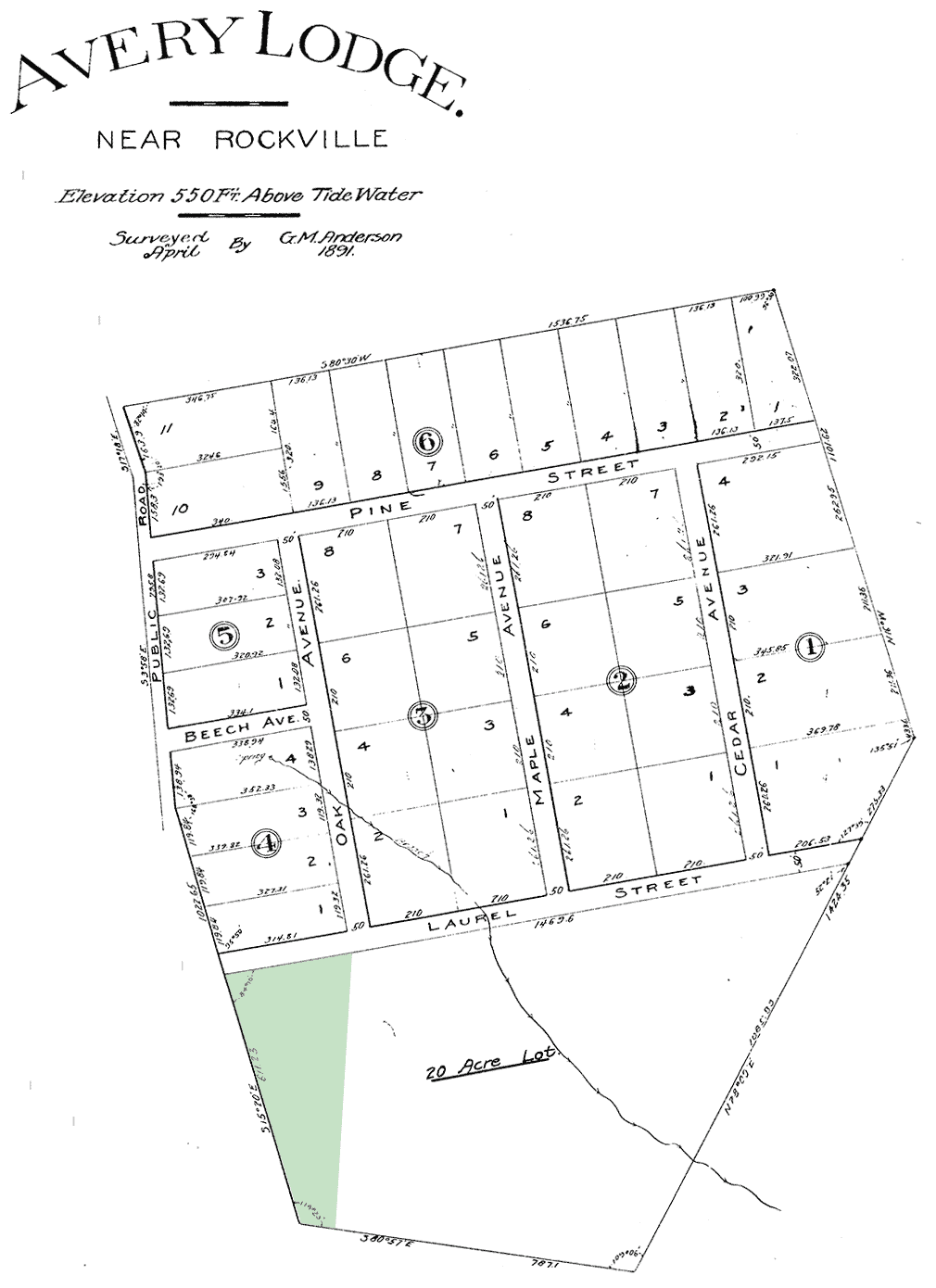 What's that have to do with our tool shed? Well, although Laurel Street will never be built, it's still on the official site maps. And since our lot doesn't abut Avery Road, we technically front onto Laurel Street. Which means that our tool shed is in the rear yard.